Article first published in LawyersWeekly, on 08 October 2020 by Stefanie Costi.
Work as an independent children's lawyer may sound appealing to those wanting to combine their passion for the law with their love for kids, however, there are significant challenges to be factored in too, writes Stefanie Costi.
When Alfonso Layson began practising as a family lawyer at Sarah Bevan Family Lawyers seven years ago, he never envisaged himself becoming an independent children's lawyer (ICL), too.
"I sat in when a bunch of kids came in to meet Sarah [Bevan – the principal at Sarah Bevan Family Lawyers]", Mr Layson says. "Their parents' acrimony had taken its toll and they wanted it to end. Sarah's involvement assisted the matter and ensured that the outcome was the best for them. It also inspired me to make a difference in this area, too".
Fast forward a few years and the 38-year-old from Parramatta is now one of the 131 private ICLs listed on the Legal Aid NSW panel. He has the enormous responsibility of representing the best interests of children in acrimonious family court cases.
ICLs like Mr Layson are appointed by Legal Aid NSW when a judge deems a parenting matter as "high conflict": for example, when parents are particularly hostile or when there are mental health issues, family violence or sexual abuse at play. This might happen just before a final hearing, or at any stage during the proceedings.
"What usually happens is Legal Aid NSW sends us an offer. They do not give us much information or any of the documents", says Mr Layson. "We get the name of the children, the next court date and what it is in for so we can run a conflict check. If there are no conflicts, we take on the file provided we have a few days to ensure Subpoenas are issued and Case Outlines are read. When we agree to accept the file, Legal Aid NSW provide us with an initial grant of $2,000".
Balancing private and ICL work
You would think that when balancing ICL work with private family law matters, ICL work would take second preference because they are not paying all the time. Mr Layson says that certainly is not the case. "It is true that you do not get paid a lot for ICL work but that does not take away from the fact that you act for children and they are reliant on you even if they are not in your life per se".
"If you are thinking ICL work is a buffer for your practice, you should not be doing it", Mr Layson says matter-of-factly. "I have a very good support network with my administration staff and junior lawyers which enables me to balance ICL and private work as you need to be a panel lawyer to do court dates as an ICL".
An ordinary day
Typically, a day in an ICL's work diary is varied and remarkably busy. "On any given day, I field 30 to 40 emails from a bunch of parties that copy the ICL in about internal fights they have. Some people tend to abuse the ICL's role thinking that we are judges", says Mr Layson. "If there is anything glaringly urgent, I deal with it immediately. Some days, I appear at Court. On others, I interview children who are five and up. But, most days, I mix my private and ICL matters because it is a nice breather to represent one of the children rather than representing one of the parties".
The challenges
In an ICL's world, a child's needs must always come before a child's wants which creates a heartbreaking legal dilemma for an ICL in circumstances where a child might want to stay with a parent who is not acting in their best interests. "We take on board each child's views as we are obligated to ventilate them to the court and present why our position differs", Mr Layson emphasises. "In these cases (usually it's with older children), I will speak to the children first and tell them why I have taken a certain stance. Sometimes, it is a very difficult conversation. For instance, there was a case where the judge made an order for Mum to have primary care and for the child to spend no time with Dad so he could be "reprogrammed" for six months.
"This was because the child's views were quite irrational, aligned with Dad and the parental alienation was quite clear. It was hard to relay this decision – which I had a hand in – to the child who did not want to spend time with his Mum".
However, Mr Layson admits that he often feels guilty about some of the views he has needed to express: "I have had to deal with people with mental disabilities who don't have control of their function. This gentleman could not understand why he could not go to his child's school. He kept going back, doing inappropriate things and breaching orders. The outcome was that this child could not see him until he was older. Judges often but not always follow the recommendations of the ICL so it is common for parents to blame ICLs for decisions made". His views have sometimes resulted in personal threats, too: "I've had to call the police because someone called the office and said to me, 'Watch your back because you took me away from my kids'".
Nevertheless, it is all his ICL experience that Mr Layson says makes him a better family lawyer in his private cases where ICLs have been appointed:
"I can certainly tell which ICLs are doing their job and not doing their job. I compare it to what I would do in the case and I am not shy to bring it up in court".
The best bits
While being an ICL seems "thankless" at times, Mr Layson insists that it can be extremely rewarding. "There was one time when this little person spoke to me and said 'I wish my parents would stop fighting' and I relayed it across to the judge and the matter finished and I felt like I had really made an impact. Another little girl wrote me a lovely card saying:-
'thank you for listening to me and making a difference. My mum and dad don't fight anymore. They say hi to each other at changeover'. It made my day. You really feel like you make a difference."
Mr Layson also has some advice for aspiring ICLs: "Be civil. Don't feel the need to agree to one side to suit somebody" and "If you are going to do it, commit. If you don't like kids or are a robot and don't care, don't do it. You are a lawyer for the children. It's an important job that must not be taken lightly".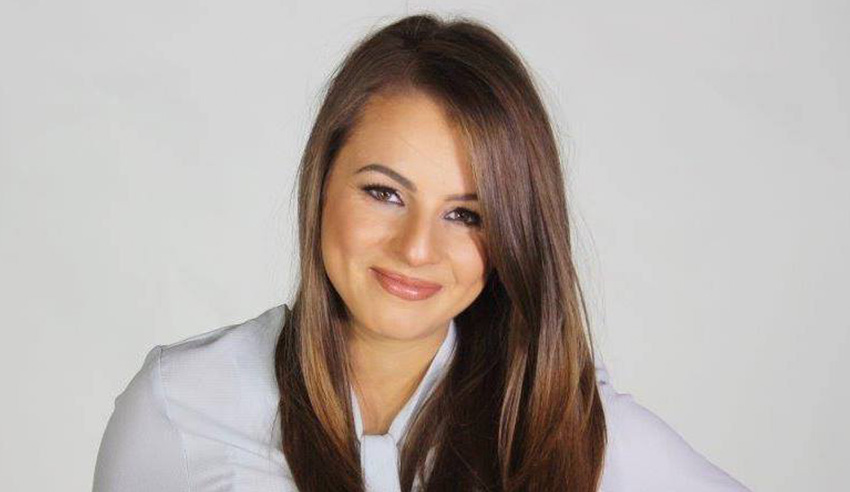 Author:- Stefanie Costi is a law graduate at Fox & Staniland Lawyers.

Article first published in LawyersWeekly, on 08 October 2020 by Stefanie Costi.